Monday, February 25th, 2008
AJ, Ben, Vince and I got together on Saturday to do some more work on the car. The first order of business was to get the sunroof out. Removing the whole sunroof assembly lightens the car by about 30-40 lbs and gains about 2″ of headroom in the interior - something important when dealing with drivers of ogre-like proportions like myself.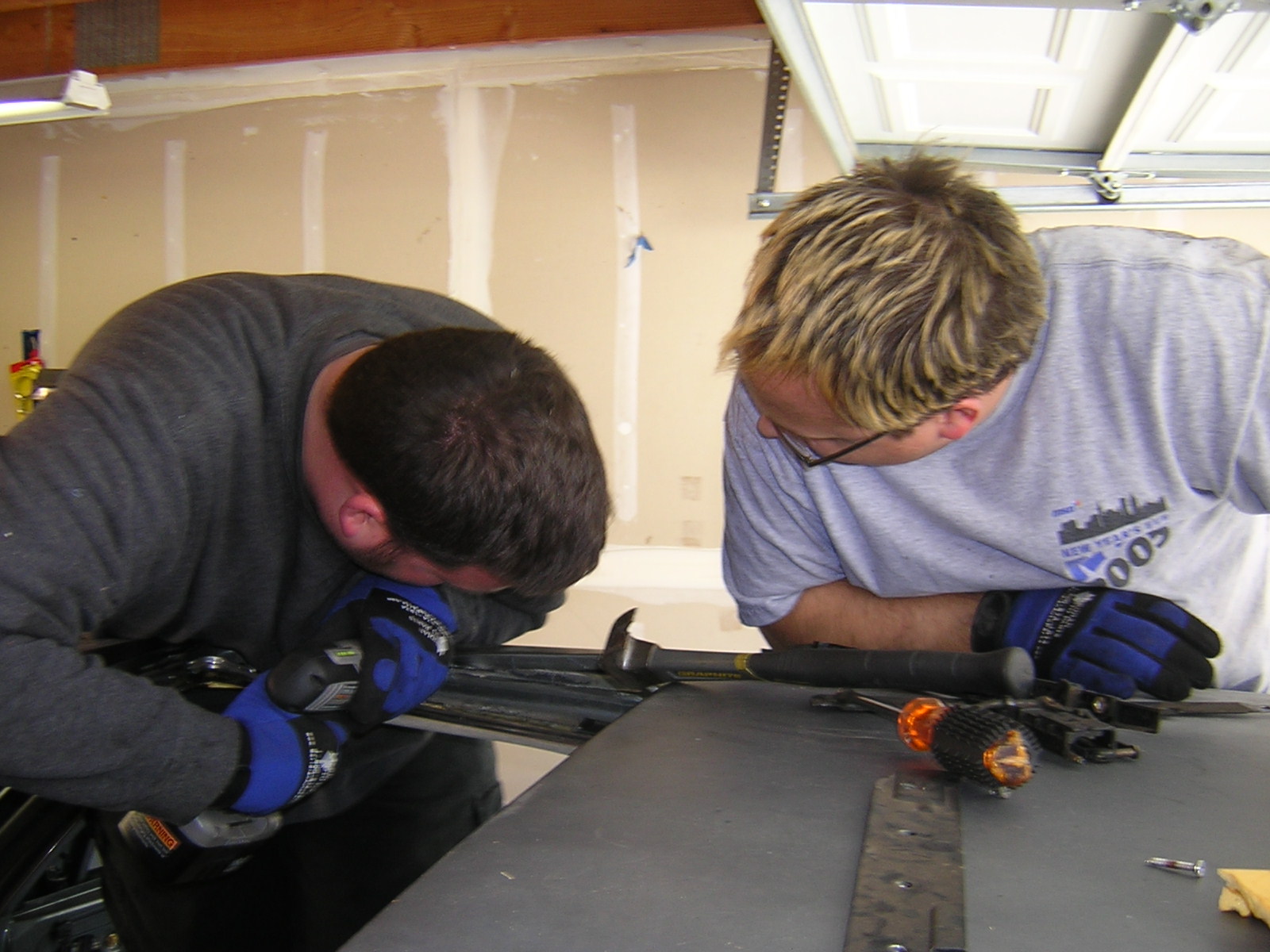 Researching the subject online netted several elegant solutions for removing the sunroof framework from the roof since it was held on with a bunch of brackets, spot welds and some heavy duty adhesive. We, on the other hand, are anything but elegant, so we attacked the job with a drill, screw drivers, and the claw end of a hammer. After some drilling, prying, and cussing, the guys emerged victorious!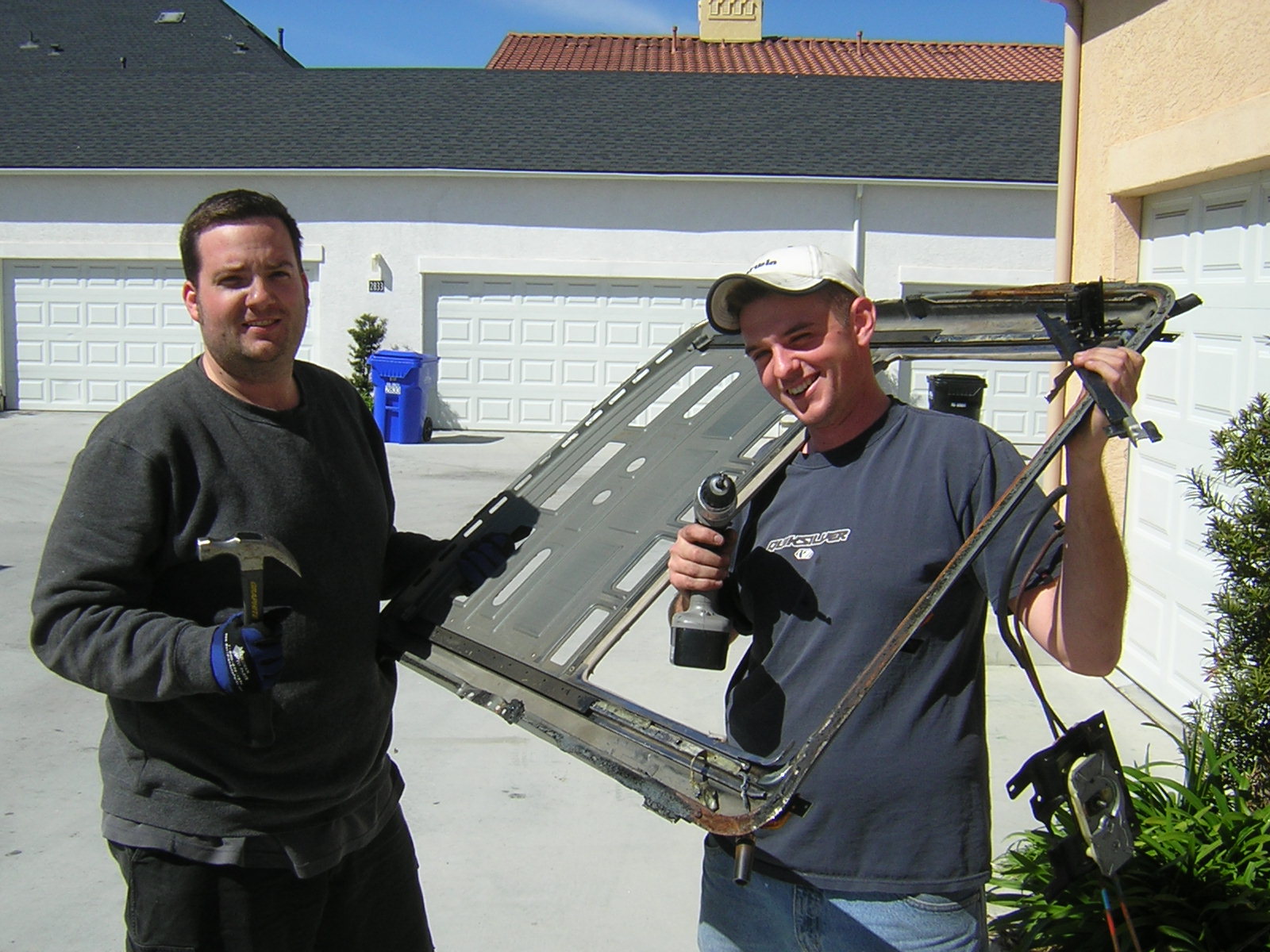 Next we got working under the car to remove the exhaust (the original 1987 muffler had just a couple of small rust holes - West Coast + 1) and driveshaft. We had to replace some of the shifter bushings so the transmission will no longer feel it's made of Jello and change the rear diff oil. We removed any non-necessary parts (shields, brackets, etc) under the car while we were at it.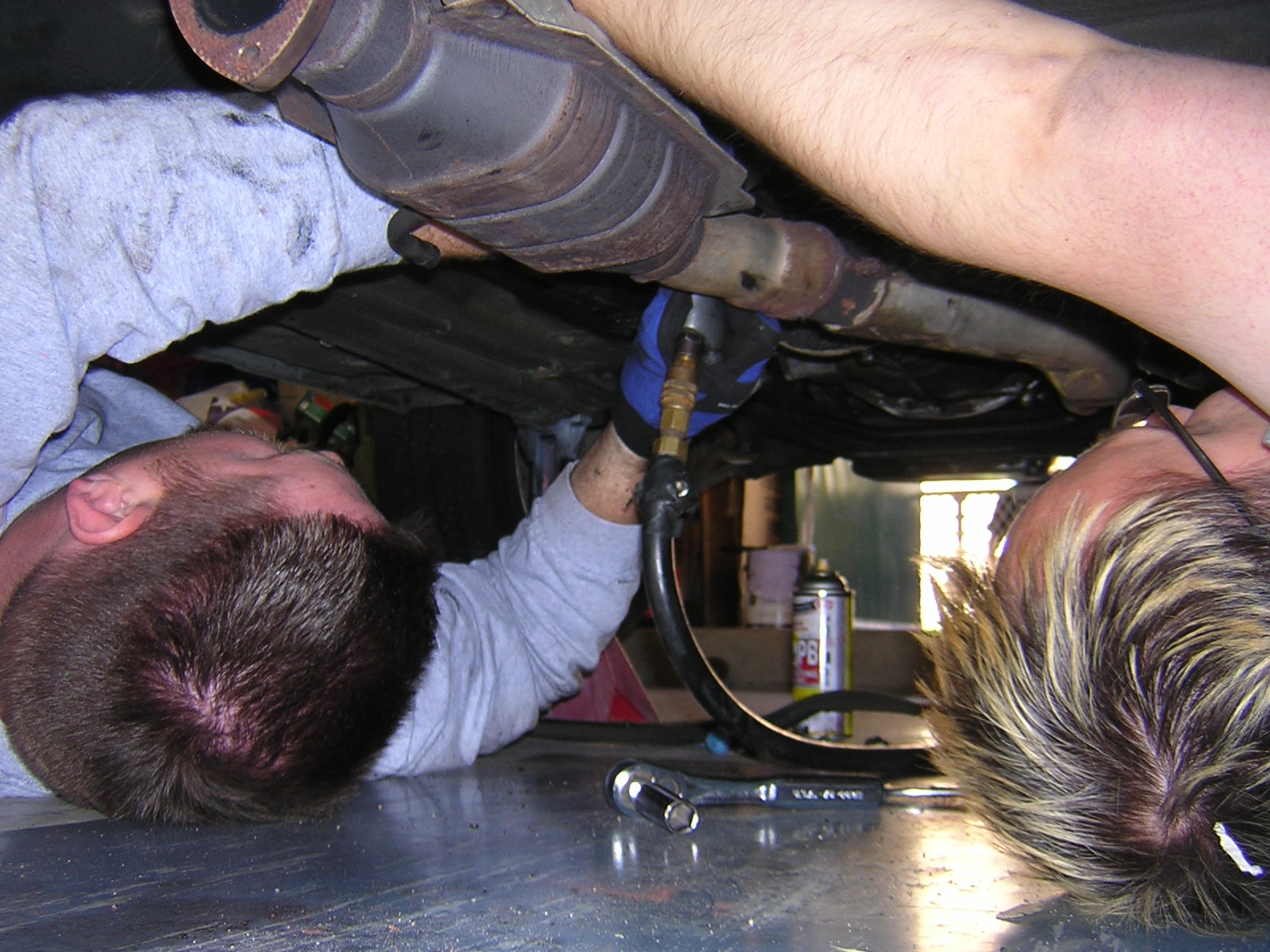 Everything came apart pretty easily, and I was able to keep my hands fairly clean since I finally remembered to wear mechanic's gloves. But that all went down the drain when I had to fight with what the BMW community affectionately (ha) calls the to disconnect the shifter linkage. It's appropriately named, because boy was it was a bitch to remove! 15 minutes trying to pry up a tiny clip on the side of the greasy transmission with my sausage fingers was not fun.
As you can see, we ended looking like less charismatic versions of Mike Rowe. A dirty job indeed.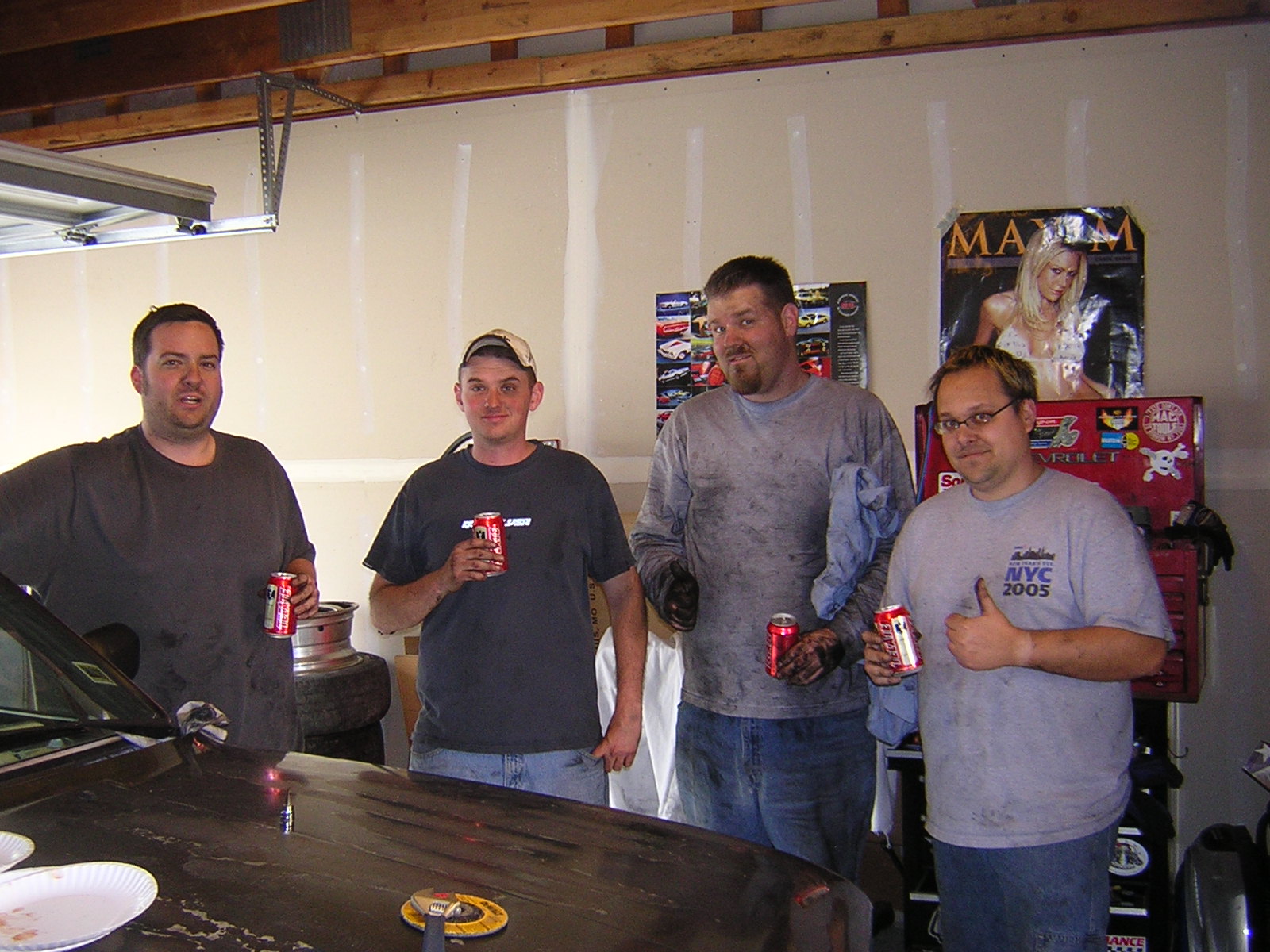 -Scott