Monday, March 31st, 2008
After taking a well deserved weekend off Team Porcubimmer was back at work for another fun filled day of Tecate, California burritos, swearing, moderate personal injury, and oh yes, some work on the car.
Our rollcage from the fine folks at was finally ready to go, so Scott wasted no time setting it up in the driveway to check for fitment.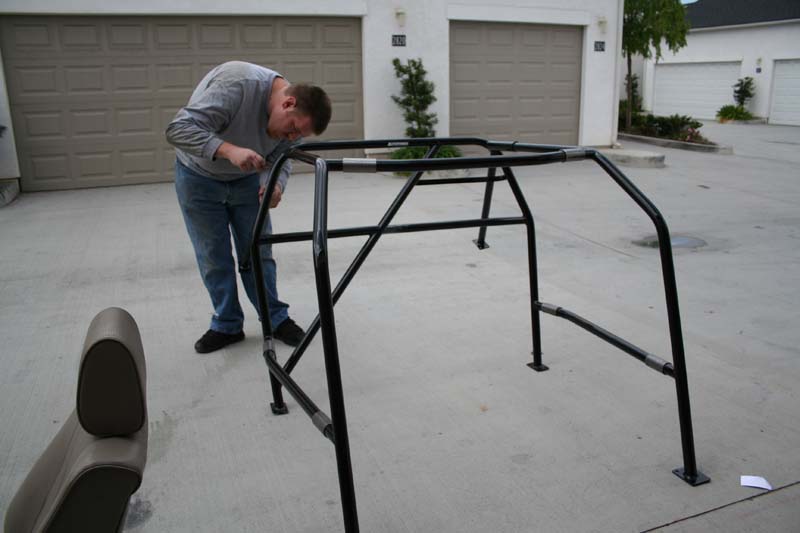 Once that was done, we checked the placement for the floor mounting points, then we were ready to start drilling holes to assemble the various pieces of our bolt in cage. Before we could do that, however, I had to take a moment to test the cage for driver fitment and structural rigidity.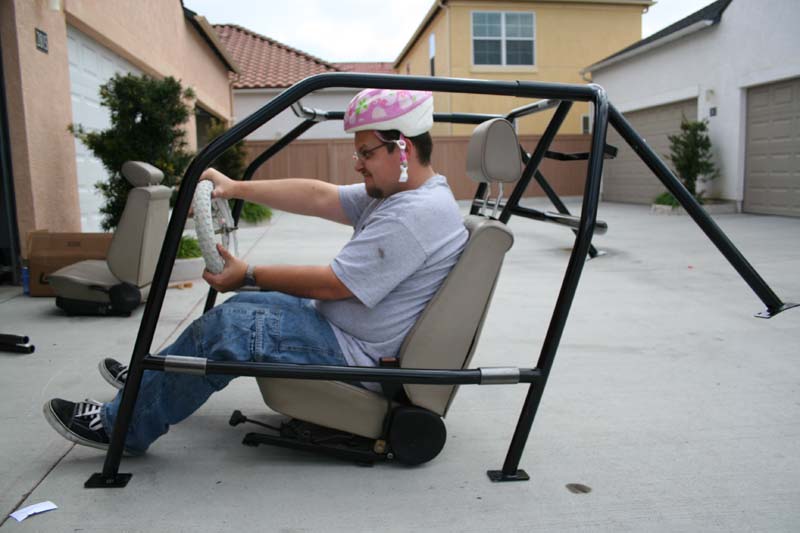 With that out of the way, drilling began to take place. Scott got things started while Ben and I went on a burrito run, then Ben and I took over from there. Drilling was hard work, as we had to go through 4 layers of steel a total of 16 times. Here we see Scott attempting to use his laser vision to weld the door bar while Special Guest Mechanic Dave continues to drill.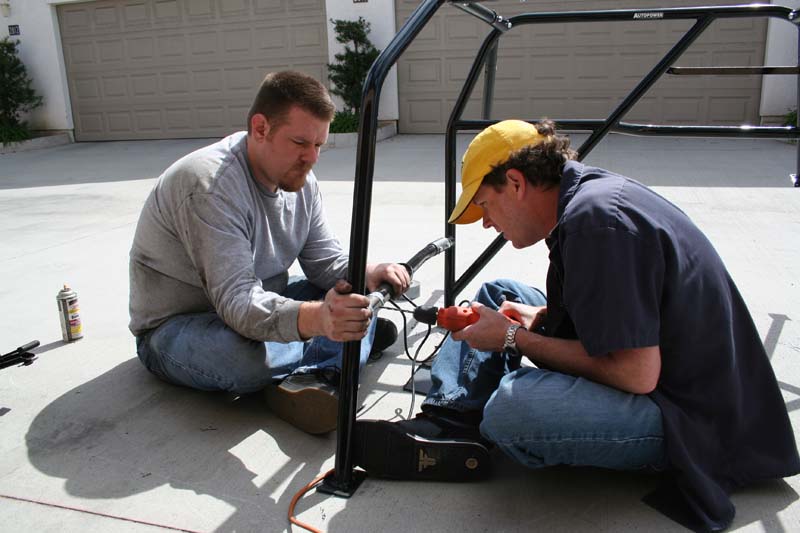 It was slow going and ended up taking about three hours and four or five dead drill bits to complete the process. Finally, we were ready to begin installing the cage only to find…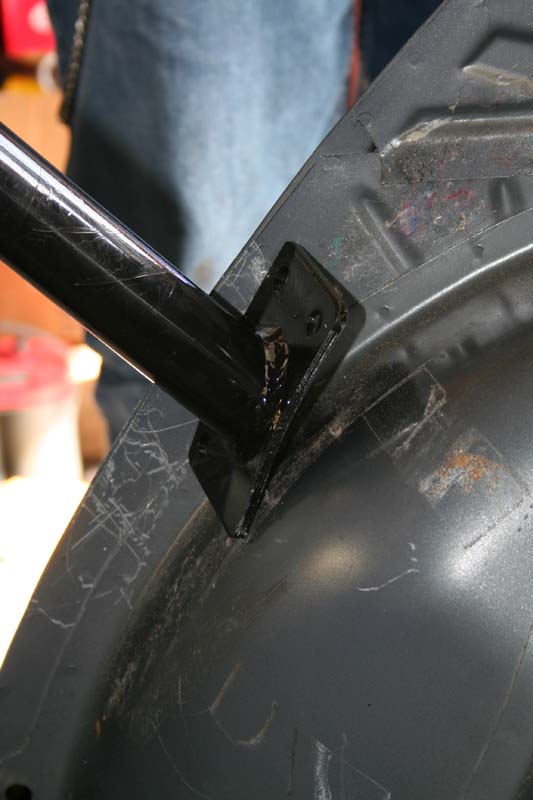 …that the rear downtubes didn't seem to be the right length or angle for our E30. Seems no matter how far forward or back we placed the cage within the car, and no matter which way we turned the downtube attachment plates, they didn't want to work. So, we decided to pack it in for the day while Scott thought about just what he had done to our poor windshield.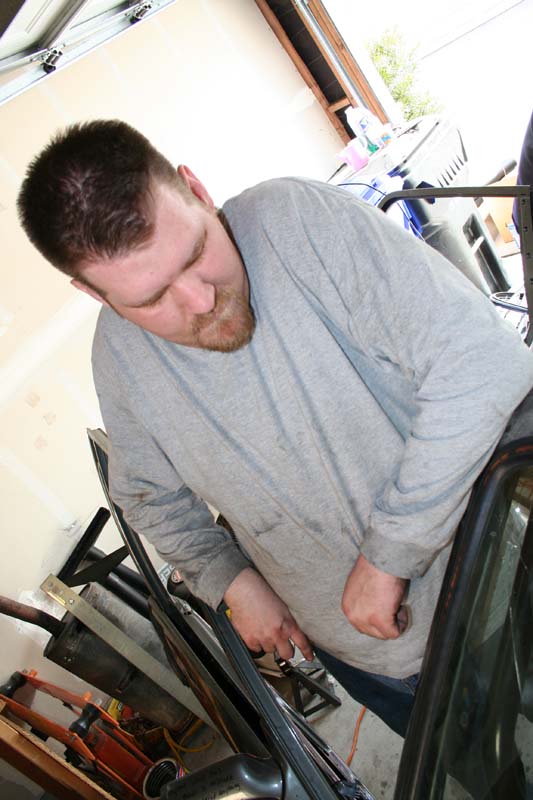 Protip: Be careful how far forward you shove that large piece of steel towards the glass.
Stay tuned next week, faithful Porcufans, as we rectify our downtube problem and drill even more holes in our hapless BMW.
-AJ